Several songs have been written about Dahomey and even a play produced with that name.
The poster announcing the London premiere of In Dahomey at the Shafesbury Theatre, 1903. The poster features the famous cake walk with Bert Williams, acclaimed comedian, at the top of the cake photo.
The real Dahomey was in Africa:
Dahomey (/dəˈhoʊmi/) was an African kingdom (located in the area of the present-day country of Benin) that existed from about 1600 until 1894, when the last king, Behanzin, was defeated by the French, and the country was annexed into the French colonial empire.
However, there is another Dahomey in Africa, near Casablanca. Though the name is there, I did not find any references to it. Just the Benin citing.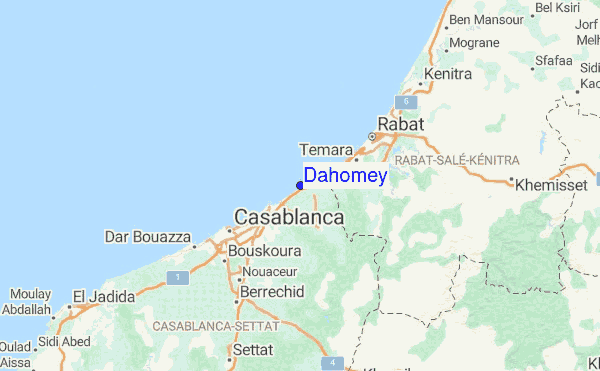 Harry P. Guy wrote "Daughters of Dahomey" and called it an 'Oriental Ragtime Waltz'. And, of course, Emile Grimshaw wrote "Fun In Dahomey", which may be referring to the play production. 
Isn't that interesting?